Cosmetic OEM
Total support from material development to commercialization
As a general manufacturer of cosmetics and cosmetic tools, we develop a wide range of products.
We are developing "contents pursuing effects and emotions", "containers with enhanced usability and functions", and "application tools that bring out the goodness of cosmetics" as the components of the product. We will provide total support to satisfy the customers.
In addition, we are conducting research and development on highly novel ingredients and materials in order to create "different and innovative products".
We propose "a product with high functionality, usability and novelty while being safe and secure" that can only be achieved by Taiki.

Product Lineup
Innovation Products
Innovative products invented by the global network that we have built over many years.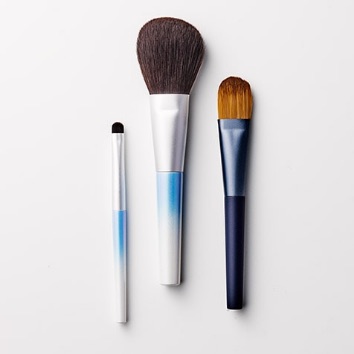 TAfrE®, Ag TAfrE® brush patented
Take care of your life! Produce earth-friendly products! With these ideas, TAIKI original animal-free brush was developed. Artificial cuticle processing is applied to the fiber surface similar to that of animal, realizing a powder-containing color that is the same as animal hair. For liquid cosmetics such as liquid cream, we recommend Ag TAfrE®, which has a high antibacterial effect.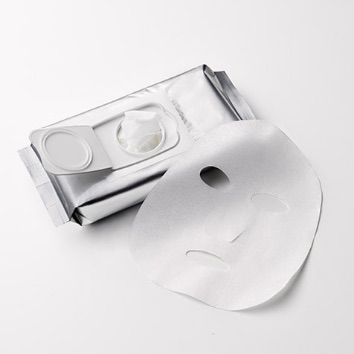 3Z multilayer mask patented
When taking out the facial mask from the packaging material, it is a stress-free design that can be taken out easily with the normally folded form.
In addition, it has a special cap design that keeps it airtight and can be used up to the last one without drying.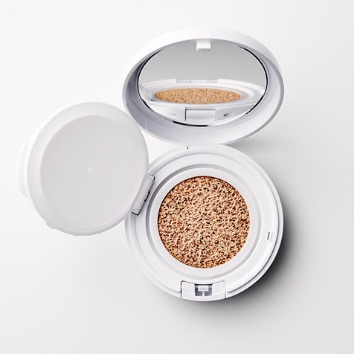 Liquid Tank®
Cushion foundation type liquid tank 🄬 has been very popular in the market recently. We can offer total proposals from compact container, puff (application tool), cushion (impregnated body) to filling process.
In particular, the cushions that contain cosmetics are Taiki originals. They have excellent cushioning, high permeability and release ability. Furthermore, safe quality with excellent chemical resistance is characterised.
Cosmetic Tools
To suit various applications and shapes, tools such as cosmetic sponges, puffs, brushes, tips, etc.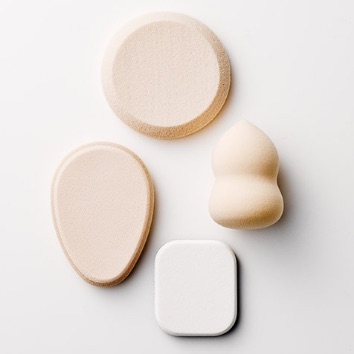 Cosmetic Sponge
Various types can be developed for different foundations such as powder type, liquid type and cream type. We will make proposals to meet any needs such as skin contact type, skin sliding type, cover finish, natural finish and so on. There are also many original Taiki sponges, such as the very smooth Cellbian® sponge and the fine-mesh Cellfine® sponge.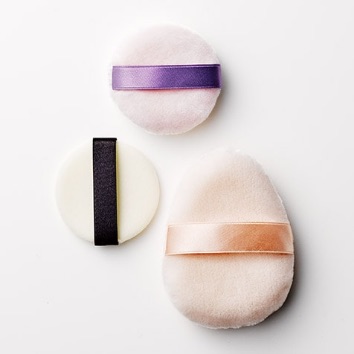 Cosmetic puff
Cosmetic puff used for finishing powder and cheek powder.
A variety of materials are available to suit the compatibility with cosmetics and the desired finish. Size, thickness, and shape can be designed according to the container. We also offer puffs with beautiful designs and powder-in puffs.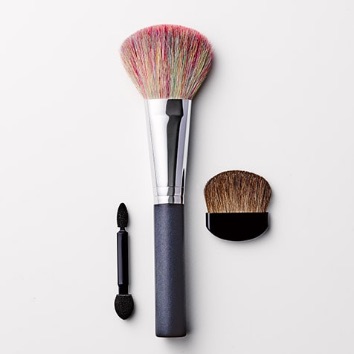 Cosmetic Tip/Brush
Tips are used for vividly coloring and recommended for makeup. The smooth skin touch is good for sliding, and various types of materials can be applied based on different use. The makeup brushes are used for beautifully finishing and recommended for glossy makeup, which are easy to produce gradations, creat a stereoscopic effect and sharpness.
Various animal hair and synthetic hair are used to design the shape according to different use site.
Wet Sheets
Wet sheets and facial masks,etc.created by combining a wide range of cosmetics agents and non-woven fabrics.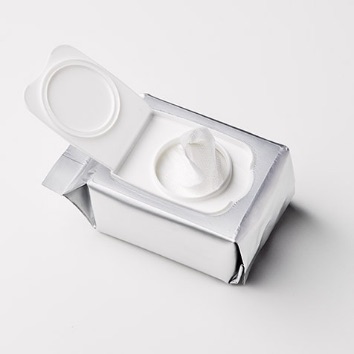 Wet Sheets
By combining cosmetics and non-woven cloth, we can design products for makeup and daily use such as makeup removal sheets, lotion sheets, deodorant sheets and hand cleansing sheets. With various sheet materials and package shapes, we can offer products that meet a wide variety of needs. A resin lid that keeps in moisture is a Taiki patent. It allows sheets to be picked up easily.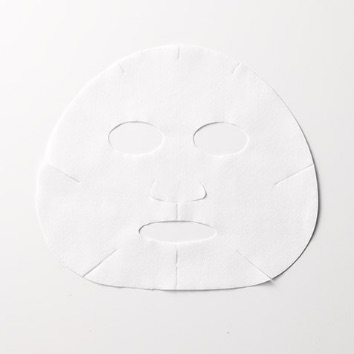 Facial masks
Facial masks are a sheet type cosmetic that effectively provides essence to skin. Two types of product are available: a dry type without lotion and a special care type impregnated with lotion or essence. A wide variety of facial masks impregnated with lotion, essence or high-viscosity gel cream are available.
Facial masks can be used for the entire face, around the eyes or mouth, or the body. With special combination of the thickness of the nonwoven sheet and the mask shape, Taiki's facial masks are different from the products of other companies' products.
Cosmetics-related
Cosmetics such as skin care and makeup products created with the needs of the future in mind and using proven technologies.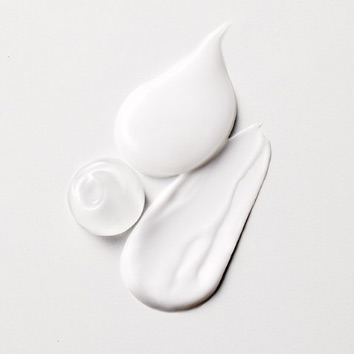 SkinCare Products
We can prepare various skincare products such as basic skincare products (cleansers, lotions, milky lotions, essences and creams) and high-functioning skincare products based on accumulated research and development. Various preparation methods such as the lamella method focusing on horny cell layers, the microemulsion prescription, the two layer prescription (oil & lotion) are available. We can also offer original methods to meet customer needs.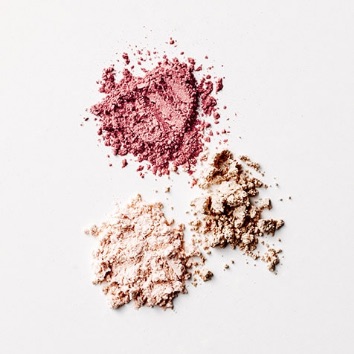 Makeup Products
We are able to manufacture various makeup products such as foundation, blusher, lipstick (in medium size pans).
We can meet various requirements and produce loose types, cream types (oil-based), cosmetics combined with beauty essence and brightly colored cosmetics.
Other Products
Cosmetic containers that match a wide range of cosmetics, and sample-related products that are ideal for sales promotion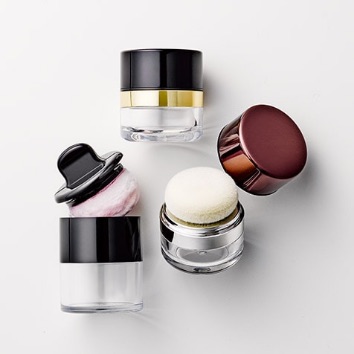 Container-related
We offer containers that can be used for various cosmetics such as skin care, base makeup and point makeup products. We also offer containers that accommodate cosmetic accessories and cushion foundation which has become popular recently.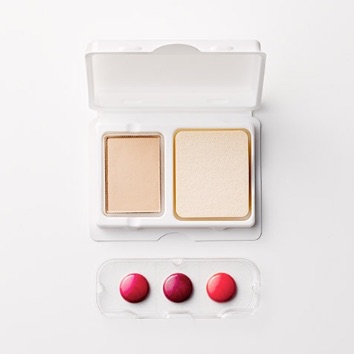 Sales Promotion-related
Small-size samples useful for sales promotion of cosmetics are available.
We can make samples for various products from skin care to makeup, such as skin toner, milk lotion, foundation, lipsticks and lip-gloss.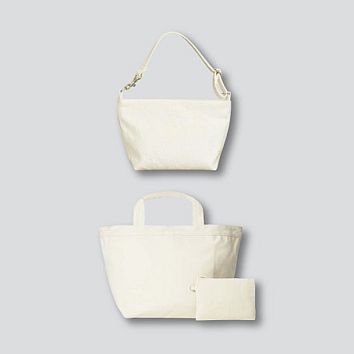 Others
We are available to propose and manufacture goods for garment brands such as bags and small purses as well as other general goods.
Starting with sewing products, we can also produce injection molded products.